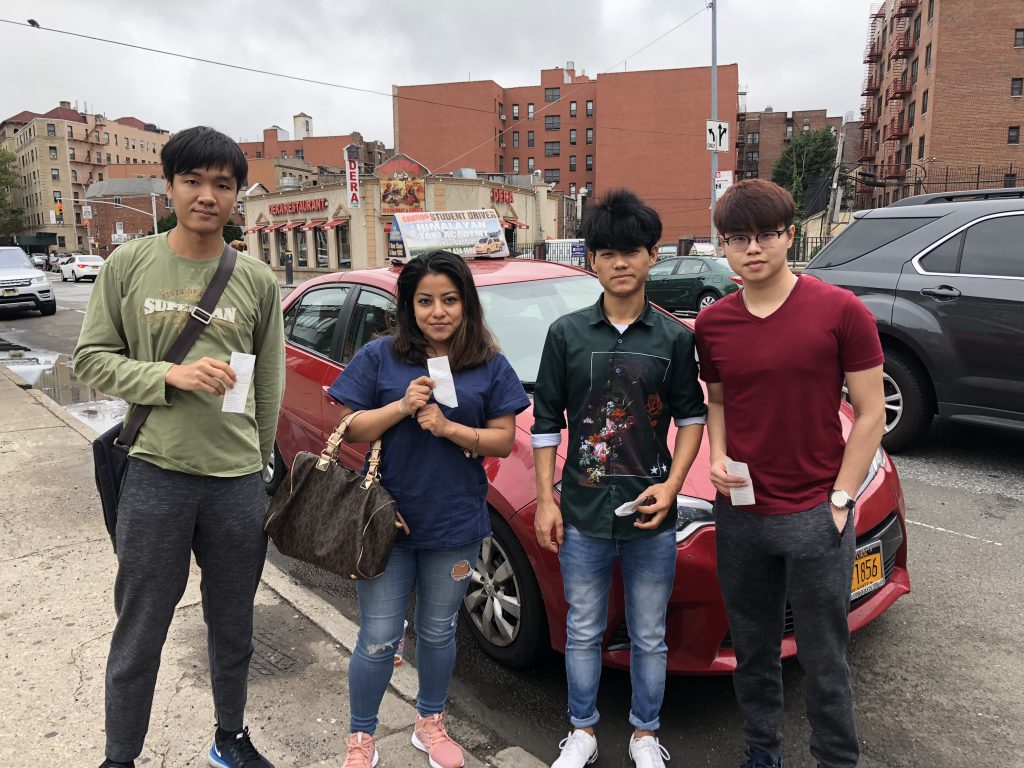 Highway driving lessons-Take instructor  with you, match your speed when merging with the highway,make the most of your mirrors, stick to the speed limit, overtake correctly, keep your distance. Which highway i will drive?-Highway  driving lesson in Queens,  driving lesson Bronx,  driving lesson Brooklyn, Manhattan. Just got a new drivers license but scared to drive in highway  no problem our instructor can help you to get more confident to drive by yourself.
I have a NYC TLC license ?-You have a New York city Taxi and Limousine license but don't have enough confident to operate the taxi. then we can help you how to pick up passenger, how to go Manhattan and JFK  & Laguardia  Airport. Our instructor will show you how to get in the east river highway, West side highway.
HIGHWAY DRIVING LESSON INCLUDED THE BRIDGES AND TUNNELS?
Our instructor will show you all the important highway like Brooklyn queens expressway,Grand central parkway,Long  island expressway,Belt parkway. We can teach you how to get in highway,how to change lane and how to exit from highway. also we will show mid town tunnel,  RFK  bridge,Holland tunnel,Lincoln tunnel,battery tunnel,George Washington bridge,Verrazano bridge.
HOW I CAN PICK UP AND DROP OFF PASSENGER IN AIRPORT?-
We will show you how to drive in the highway to go to  the airport.After drop the passenger how to go the airport lot then come to  the arrival section to pick up passenger.Highway driving lesson we use our Toyota corolla car with double brake.our instructor knows all the highway in NYC very well,so they can tell you exactly what should you do or not in the highway or freeway.For highway driving lesson call us or email us today
Highway Driving Lesson
must have valid driving license to take highway lesson
90 Min.Highway driving lesson $120
4 Highway driving lesson $230
* Highway lesson will always be 90 minutes, that means you have to take 2 lessons together .
LOCAL DRIVING LESSON :
45 minutes local driving lesson $42
NOTE : Before going to the highway you have to take at least 45 minutes local lessons with our instructor . Then the instructor will decide if you are ready to drive on the highway or not. If you are not ready, the instructor will not take you on the highway (eventhough you paid for the highway lessons).In that case, you have to practice locally more or we have to refund your money after charging the inconvenience fee $10 plus the fee for lessons already taken. Also remember Highway lesson will  always be combined locally and on the highway, it'S not mean start the car and jump on the highway right away.
Having a driving license  means you are not ready for driving on the highway or even locally. It required a lot of practice.
Our school or instructors reserve the right to refuse service to any students.
All of our cars are automatic and TOYOTA COROLLA
HIGHWAY LESSON INQUIRY FORM