Car rental for road test in NY : 2 documents must have on the road test day
Car rental for road test in NY. 2 documents must have on the day of your road test in New York. They are-
Photocopy or picture is not accepted by the dmv officer. You do not need to bring your passport, green card or other id as a proof.
You do not have a 5 hour course completion certificate because you did it with an online company. That is okay but make sure you did the right course.
And you have an email from them that you successfully complete the NY state 5 hour pre -licensing course.
CAR RENTAL FOR ROAD TEST 
Car for road test queens NY, Car for road test Brooklyn , car for driving test Bronx, car rental for road test Staten Island, car for driving test Long Island
You need a car with instructor for your road test? No problem we are here to help you.Just let us know where is your road test location, road test time and road test date . we will get back to you as soon as possible.
If the car is available for your road test then you can pay us by zelle quick pay or venmo this number- 646-875-1935, to confirmed the booking. After the payment you will get an email receipt.
HIMALAYAN DRIVING SCHOOL's CAR RENTAL POLICY
Before paying for any services text us or email us here  just to check the availability
All classes are by appointment only
Once an appointment has been made,we required cancellation/rescheduling notice of at least

48 hour beforehand

. Otherwise

student will be charged for the cost of the lesson/ car rental fee,  even if the lesson/ road test is not Taken.

All refunds are subject to a

10% inconvenience fee (no less than $10

,whichever is greater)
All refunds take 7-10 days to process.
On the road test day,if you failed to come on time or fail to give your test for any kind of paper related reason ( 5 hour certificate expired/ missing, learner permit card, eye glass/ contact lense etc) or you failed the road test for any reason(maybe you

did not practice enough, not familiar with the car etc.

),we will not be responsible for that, so there will be no refund.
Lesson/ car rental payments are required at the time of the booking.

all unpaid bookings are canceled 96

 hours before the scheduled time
All payments are valid within 8 months from the date of purchase.
Do i need driving lesson? i have a long time driving experience or i had a driving license before?
You have a long driving experience or had a driving license from another country ( but not from the New York city area). Then it will be very wise and highly recommended to take at least a 90 minutes driving lesson with any driving school instructor. After the driving lesson, discuss with the driving instructor and if needed add more lessons.
3-5 Hour practice will boost your chance to pass the road test on your first try.
IF YOU FAIL ROAD TEST TODAY
You must have to wait at least 7 days to take the test again. For more details you can visit here.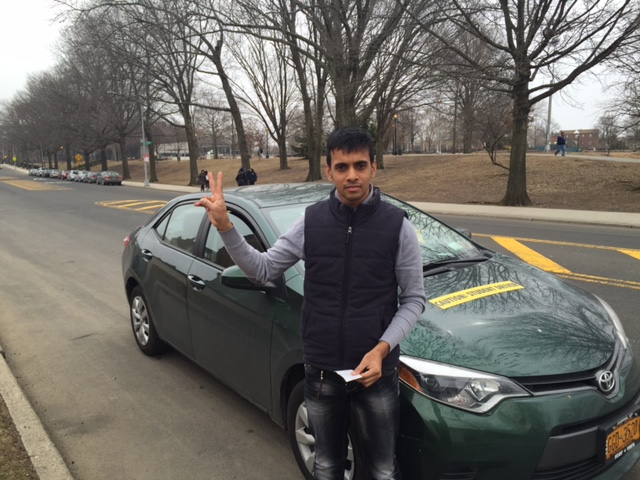 CAR RENTAL FOR ROAD TEST
In Queens $110
In Brooklyn $145
In Bronx $160
In Long Island $220-$350
In staten island $250
90 Min. driving lesson $90
note : car rental or driving lessons depends on our availability.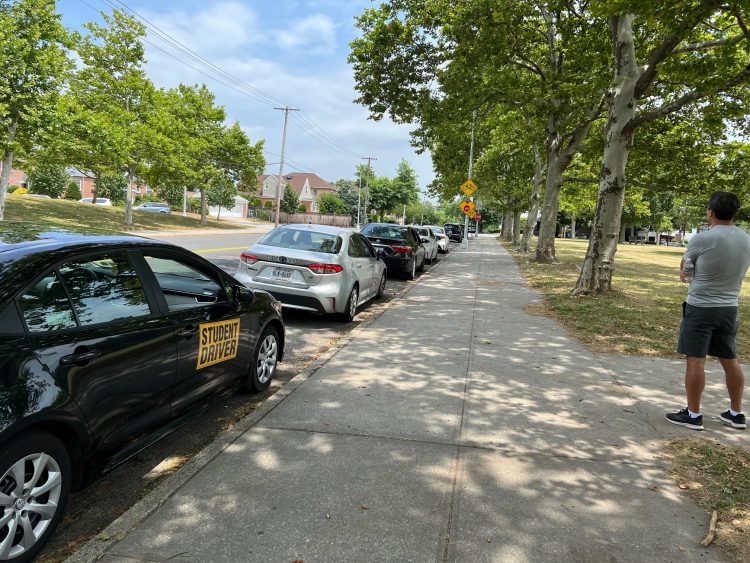 CAR in LINE FOR ROAD TEST
Be on time on the road test day and bring with you-
NY state learner permit card
must bring 5 hour certificate
Eye glass / contact lens
mv -262 if you are under 18
note: if you did 5 hour course with online company and they notified dmv, then no need actual 5 hour paper.
CAR FOR ROAD TEST BOOKING FORM-
for road
test
we provide
toyota
corolla le
model car