HOW TO PASS ROAD TEST NY
First of all you should practice enough to pass the road test NY. You have to show the DMV officer that your turning is good ( not wide or short turn), good steering control, you know how to do parallel parking and 3-point turn. Observation is very important while taking driving test. If you fail to anticipate potential hazzard or miss any sign , signal then you will fail automatically.
Before going to the road test makesure your '4S' is good. 4S is means-
Seeing/ scanning : You can not miss any sign or signal
Signal : You should always signal before turning, pull out, pull over, while parallel parking or three-point turn
Space : You should make sure you have enough space in between the other cars. avoid tailgating
Speed: Your speed limit is 25 mph. but you should know or have ability to adjust the speed according to the situation ( like wet road or rainy day,school zone etc)
How many points do you need to pass the road test NY?
There is total 300 points. out of 300 you can lose 30 points, if you lost more than 30 points that means you have o make an road test appointment again.here i attached the NY road test evaluation paper, you can see the point and reason to lost the point-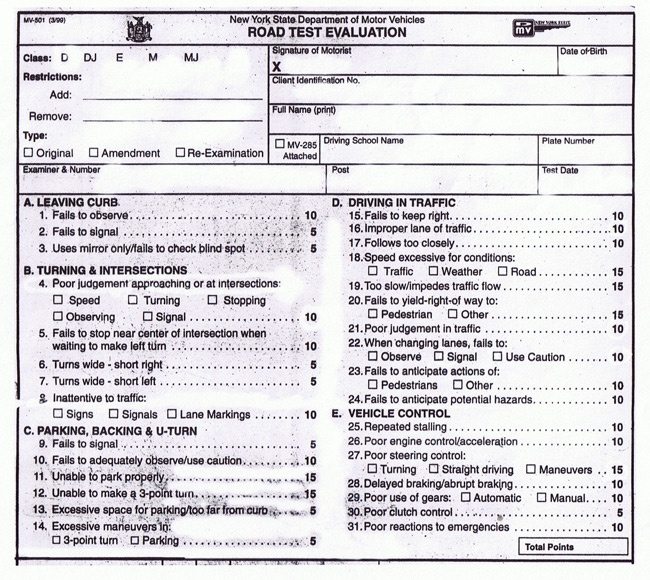 What mistakes will  fail me automatically in a driving test NY?
Pass the stop sign or fail to stop properly at intersections

When pulling out did not check adequately , did not see there was a car coming right behind you.

Failed to understand the two way road or one way road etc.
School bus showed you stop,then you should wait until the bus driver take off the stop sign. if you did not see the stop sign or tried to go around the bus, that will automaically fail you on the driving test.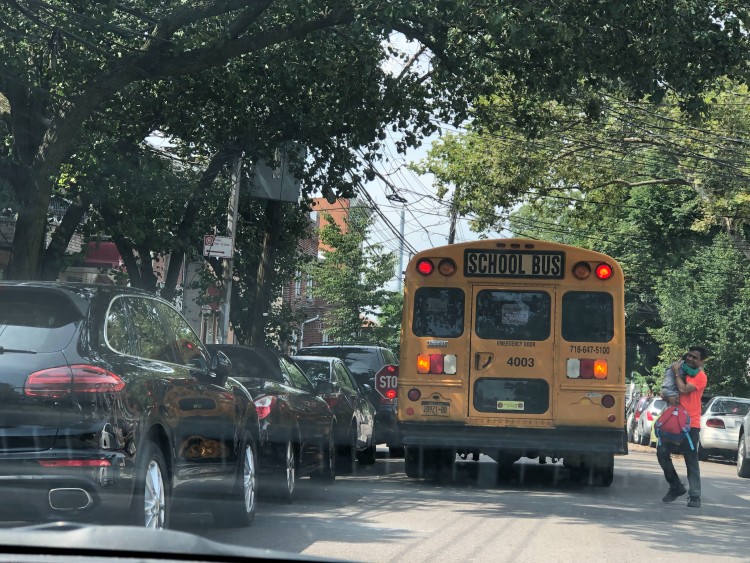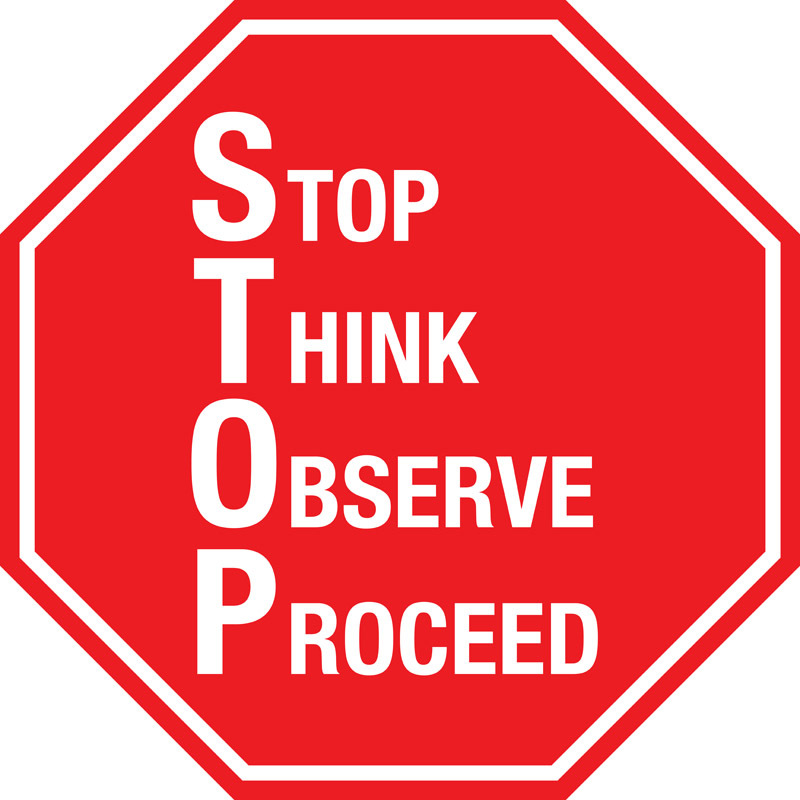 Properly stop,before going straight or turning makesure it is safe to do so.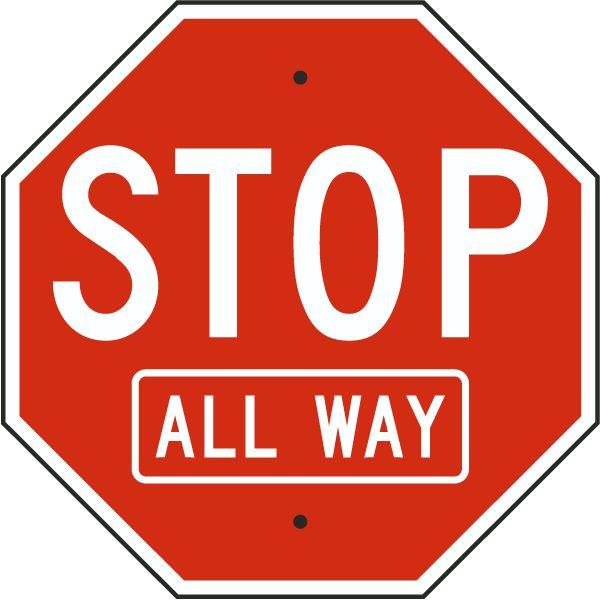 Make a full stop, then check and follow the rule first come first go.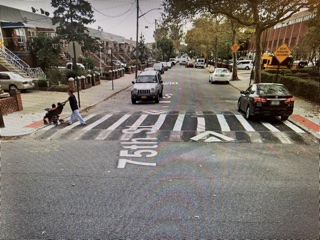 You have to recognize the two way or 1 way road. Fails to understand the one way or 2 way road counts as an automatic fail in driving test NY.
What do i need on the road test day?
You must have –
5 hour certificate original copy ( picture,photocopy not acceptable)
NY state learner permit card Or temporary receipt with NY state photo ID only acceptable.
Eye glass or contact Lens must (If you have R-B on your permit, check your permit)
If you are under age of 18 then bring the form MV-262  signed by parents or guardian.
Valid car and valid license holder driver must have with you.
Queens road test site name and address ?
There are 11 road test site in Queens.  Astoria heights, Maspeth, Ridgewood, Kissena park, Cunningham park, Fresh meadows, Laurelton, Jamaica, Sprigfield garden, Rosedale, Whitestone road test site. Click here for details .