Easiest road test site name and address in Queens
laurelton
Laurelton Auto
Location —

 

Francis Lewis Blvd. and 222nd Street Laurelton, NY 11413
Directions — Cross Island Parkway to Linden Blvd. exit. Make a right turn on Linden to Francis Lewis Blvd. Make a left, stay on Francis Lewis for approximately 5 blocks. Park is on the right, park facing 222nd Street.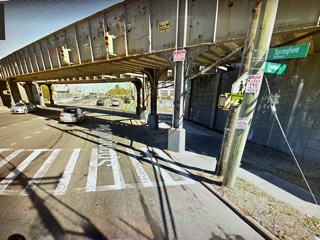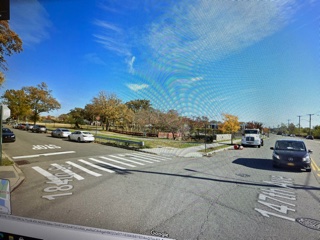 ridgewood
Ridgewood

 

Auto
Location —

 

On Stanhope St. facing Woodward Ave. Queens, NY 11385
Directions — From Queens: Take I-495/ Long Island Expwy West. Take exit 19 toward NY-25/Woodhaven Blvd/Queens Blvd. Keep right, follow signs for 60th St/Grand Ave and merge onto Queens Midtown Expwy. Left at Grand Ave (it becomes Flushing Ave ). Left onto Metropolitan Ave, right onto Grandview, right onto Stanhope St. Line up facing Woodward Ave.
whitestone
Whitestone Auto
Location —

 

154th Street and 14th Road Whitestone, NY 11357
Directions — Take the Cross Island Parkway South to exit 35. Make a left turn at the traffic light. At the end of the road make a right. At the intersection make a left turn. The line forms along the side of the shopping center parking lot.
Do i have to report anybody that i am here for road test?. How do i know that i am in the right road test location?
Once you are test site, you will see sign "NYS road test only ". In addition you will see lot of other car waiting in line with student driver sign. You can asked them is this the correct location and it is for road test.
You do not need to report anybody. Just make sure you are in the right address. Then wait in the line. DMV officer will come one by one to you.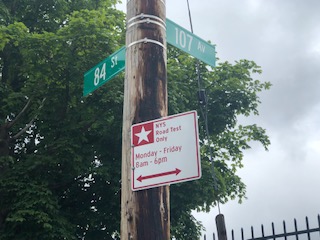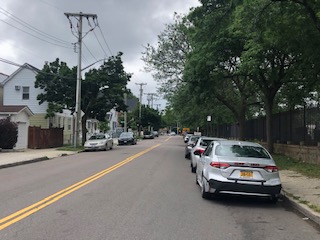 What do i need on the road test day?
Unexpired 5 hour certificate or driver education certificate ( picture,photo copy,email will not be acceptable)
NY state photo learner permit card or temporary receipt with NY state photo ID. ( passport, green card, city id,work permit not acceptable)
Eye glass or contact lens ( if you have R-B on your permit, you can check your permit to be sure)
If you are under age of 18, then must have the form MV-262,  signed by parents or guardians.
Valid and good condition car with valid license holder driver must have with you
To learn more how to pass road test NY click here
The mistakes you should avoid to pass the road test in NY-